Inspired by the rugged mountains of British Columbia and refined in Vancouver's cool, urban cityscape, STORMTECH Performance Apparel has outfitted explorers and seekers for extreme, unpredictable weather and conditions since 1977.
Fueled by our passion for outdoor product and fashion, we research trend, color, materials, and sustainability to build durable, functional, contemporary clothing and deliver quality and innovation year after year.
STORMTECH goods are meticulously crafted to keep you safe, warm and comfortable for any adventure – from our bold, 3-in-1 technical outerwear jackets to our ergonomic fit, waterproof bags and packs.
At STORMTECH, we design and develop our premium gear using proprietary fabric technologies, like H2XTREME® and H2XDRY®; and smart sourcing and manufacturing, like PFC-Free water repellant, leak-proof, heat-welded seams and precision, laser-cut contour paneling.
Committed to Corporate Social Responsibility, we practice responsible sourcing and manufacturing, support youth through our 1:1 initiative, and support worker health and safety at our factories, offices, and showrooms.
We believe in environmental stewardship, with STORMTECH technologies that lessen our impact on our natural environment, like PFC-Free D/W/R and Feather-Free Synthetic Down, combined with the STORMTECH 5-Year Repair or Replace Warranty and the STORMTECH Sustainable Product Care initiative.
STORMTECH is a one-stop, full-service partner uniquely structured for B2B, offering a comprehensive array of in-house decoration services; free virtual samples; a robust, full-service commerce website; and a highly-skilled, expert customer service team to support and fulfill your orders.
Visit us online or connect on social media.
Gear-up, get outside, and join us!
STORMTECH® Performance Apparel
SUSTAINABLE PRODUCT CARE
STORMTECH is committed to educating consumers on Product Care Sustainability by explaining some simple ways to prolong the lifespan of our garments, while protecting the environment at the same time. Product care contributes to 25 percent of a garment's carbon footprint through washing, drying, ironing, and dry cleaning. By following the below product care instructions, you will help extend the lifespan of your STORMTECH garments while minimizing your carbon footprint.
HOW TO REDUCE OUR LAUNDRY ENVIRONMENTAL IMPACT
Reduce frequency
Use cold water
Hang dry when possible
Use biodegradable, non-toxic detergent
Donate all worn, torn or stained textiles
Use steam instead of ironing
Use environmentally-friendly dry cleaner if necessary

H2XTREME® PRODUCT CARE INSTRUCTIONS
Routine product care and maintenance ensures the optimum performance of your H2XTREME® garments.
Read the care label for specific washing/ drying instructions.
According to best practices for most waterproof/breathable outerwear, it is recommended to wash according to the following usage:
– Light activity (casual, walking): Wash after 20 to 30 days of use
– Heavy activity (skiing, running, hiking): Wash after 10 to 15 days of use
Zip up all zippers and hook-and-loop closures to prevent snags, release tension on all elastic drawcords.
Wash with cold water on the gentle, low spin cycle with like colors.
Use mild detergent, preferably non-toxic and biodegradable.
Do not add fabric softener, the strong chemicals can break down waterproofing /D/W/R elements.
Dry your garments on tumble, low heat if recommended on the label. Alternatively, hang dry in a well-ventilated area.
Do not bleach. Do not dry clean.
If needed, iron on a cool setting to avoid damaging logos or material that comes in contact with high heat.
H2X-DRY® PRODUCT CARE INSTRUCTIONS
Read the care label for specific washing/drying instruction details.
Zip up all zippers and hook-and-loop closures to prevent snags.
Wash inside-out with cold water on the gentle, low spin cycle with like colors.
Use mild detergent, preferably non-toxic and biodegradable.
Do not bleach. Do not dry clean.
Do not add fabric softener, the strong chemicals can degrade overall durability.
Air dry or tumble dry on low heat. High heat can reduce the H2X-DRY performance and contribute to static cling.
If needed, iron on a cool setting to avoid damaging logos or material that comes in contact with high heat
SOCIAL RESPONSIBILITY
STORMTECH's Corporate Social Responsibility focuses on responsible sourcing practices, product safety, environmental stewardship, and giving back to local community organizations that support youth.

100% PFC-FREE
As an outdoor clothing brand that believes we're at our best in nature, STORMTECH is committed to sustainability and protecting the natural environment.
We have partnered with fabric mills and garment factories to find alternative, breathable water repellent treatments that are PFC Free without sacrificing the performance of our materials.
Together with our suppliers, we have selected the best fluorocarbonfree technologies that have proven reliable on our materials

1:1 INITIATIVE
We are committing 1% of our total global sales in matched donated gear.
At STORMTECH, one of our core values is to embrace the outdoors, our planet, and the people we share it with – especially our future generations. The 1:1 Initiative provides vital supplies to community organizations that introduce youth to the life changing experience of outdoor adventure.
Each STORMTECH purchase enables our partner organizations to continue inspiring young people to believe in themselves and know that it doesn't matter where they come from — all that matters is where they are going.

RESPONSIBLE SOURCING PRACTICES
STORMTECH is firmly committed to selling products that are manufactured under legal, safe and fair working conditions in factories where employees are treated fairly.
Our Ethical Sourcing Policy is designed to ensure that our global sourcing supply chain operates in compliance to STORMTECH's requirements and all applicable laws governing child labor, forced labor, wages, benefits, working hours, harassment, health and safety & factory security.

PRODUCT SAFETY
STORMTECH promises to provide safe, quality products that meet customer health and safety expectations.
All STORMTECH products imported into Canada, USA, Europe, and third party shipments follow strict adherence to product safety laws and regulations of the jurisdictions in which they are sold.

PRODUCT QUALITY ASSURANCE
At STORMTECH, we take pride in ensuring our products are tested and inspected at the highest level of performance.
Our products are tested through third party accredited testing laboratories according to the American Association of Textile Chemists and Colorists (AATCC), American Society for Testing and Materials (ASTM), and the American Apparel & Footwear Association (AAFA).

ENVIRONMENTAL STEWARDSHIP
STORMTECH is committed to reducing the environmental impact of our operations. We encourage our business partners to comply with all applicable environmental laws and regulations in the country of operation and encourage our whole supply chain to reduce the use of natural resources, to re-use where feasible, and to recycle whenever is possible.
TECHNOLOGY ICONS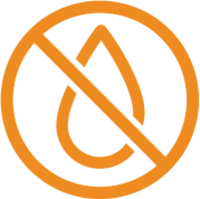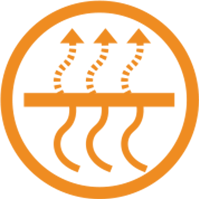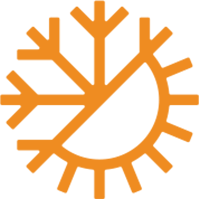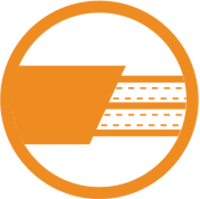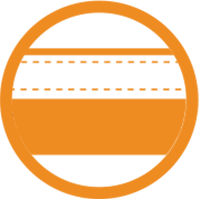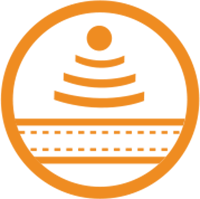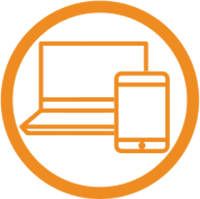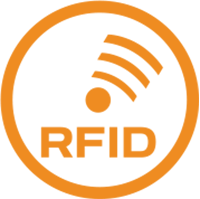 With a heritage of over 40 years outfitting adventurers for extreme weather and conditions, innovation is at the core of STORMTECH's culture and values. Our durable, functional, contemporary clothing is built using advanced fabric technologies, and smart sourcing and manufacturing.
To help our customer easily identify the benefits of our high-performance gear, we've developed a collection of 8 technology icons.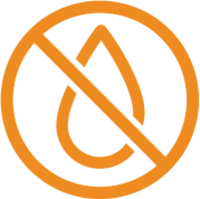 WATERPROOF
The waterproof icon identifies waterproof fabric. The 'mm' rating is a standardized test determined by placing a 1" x 1" tube over the fabric to determine how high (in mm's) a column of water can be suspended before the fabric leaks. The higher the rating, the higher the waterproofness.
BASIC | LEVEL 1
600mm to 2,000mm
HIGH | LEVEL 2
2,000mm to 8,000mm
EXTREME | LEVEL 3
8,000mm to 15,000mm+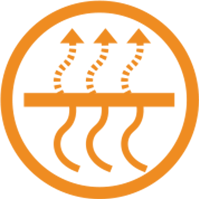 BREATHABLE
The breathable icon identifies breathable fabric. The 'g/m2' rating is a standardized test determined by measuring how readily oxygen and moisture vapor molecules pass through the fabric, under controlled laboratory conditions. The higher the rating, the higher the breathability.
EXTREME | LEVEL 3
15,000g/m2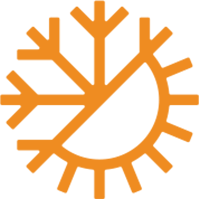 THERMAL RATING
The thermal rating is the temperature range for which the garment is optimally suited.
MILD
+5°C (1°F) to +20°C (68°F)
COLD
+10°C (50°F) to -10°C (14°F)
EXTREME COLD
0°C (32°F) to -35°C (-31°F)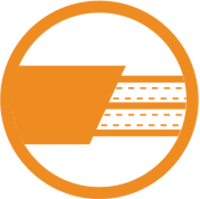 SEAM-SEALED
Seam sealing is the application of a specialized waterproof film used to seal seams. Because sewing needles create small holes that will cause the fabric to leak, seam-sealing is used to seal the holes, to make the seam waterproof. Fully seam-sealed indicates that all seams are sealed, to make a watertight outer membrane.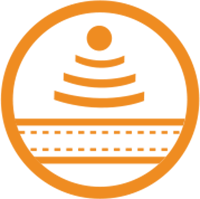 ULTRASONIC WELDED SEAMS
Ultrasonic welded seams make a watertight seam using mechanical vibrations above the audible range to 'weld' fabric panels together, without any needle punctures from sewing. Ultrasonic seam welding is an advanced manufacturing process and makes an absolute leak-proof seam.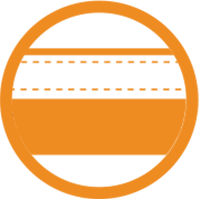 CRITICAL SEAM-SEAL
The critical seam seal icon indicates that the seams and junctions most vulnerable to leak under normal conditions – typically the seams on the neck, shoulders, and chest – are sealed. In this case, not all seams are sealed. Critical seam sealing is a suitable technology for most outdoor activities, but full seam sealing is best for extreme weather.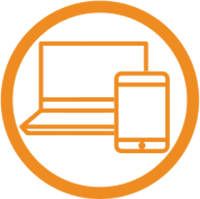 DEVICE SIZE
The maximum device size icon indicates the maximum size device that the product device pocket or compartment will accommodate.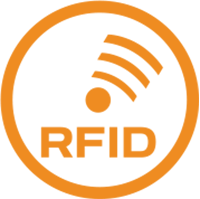 RFID BLOCK
RFID block materials effectively block radiofrequency. Chip-enabled cards like credit cards and identification cards can be wirelessly 'skimmed' to collect your personal data. RFID block technology protects from electronic pickpocketing, and wireless theft.
STORMTECH® FABRIC TECHNOLOGY
TECHNICAL CLIMATOLOGY
Ultimate weather protection through advanced waterproof/ breathable technology — perfected to keep moisture at bay, inside and out.
ACTIVE MOISTURE MANAGEMENT
Next-to-skin climate control with moisture management technology to regulate your core.
LIGHTWEIGHT ELEMENTAL DEFENSE
Highly efficient and highly compressible synthetic down alternative—maximum warmth in extreme cold.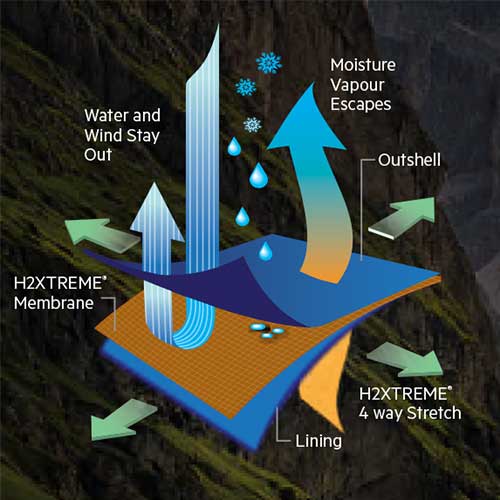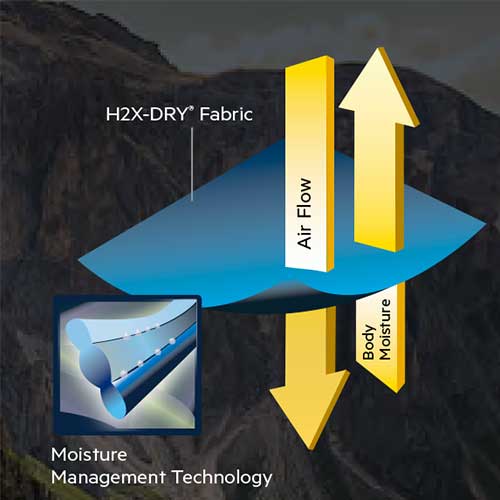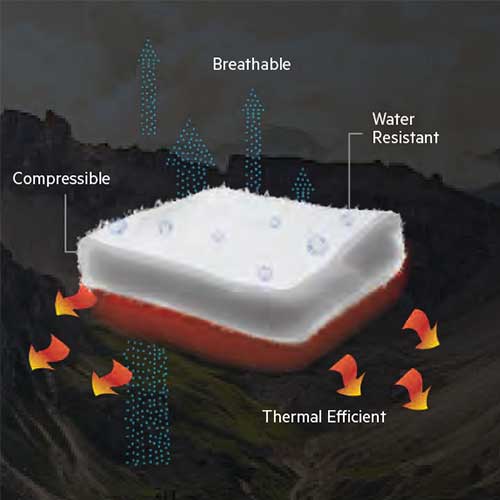 D/W/R OUTER SHELL
The PFC-Free D/W/R (Durable Water Repellent) technology is a polymer coating added to outerwear to provide water-resistant protection. The D/W/R technology prevents light rain and snow precipitation from saturating the outer fabric surface and prevents fabric from becoming weighed down by excess moisture, leaving the wearer to enjoy comfort and optimized comfort and freedom of movement.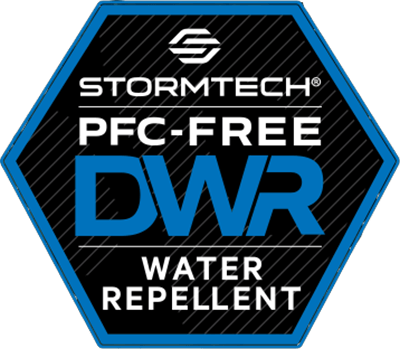 UPF PROTECTION
STORMTECH UPF Protection products are designed with engineered fabrics to provide sun protection to the wearer as well as extra comfort and coolness.